Innovation
Vernetzung
Games Lift Graduation 2022
1.12.2022 20:00 – 22:30 Uhr
Register now →
Join us for the final presentation of the five promising games projects of Gamecity Hamburg's Games Lift Incubator 2022.
With its incubator program Games Lift, Gamecity Hamburg supports up-and-coming game developers in deepening their skills in relevant fields of the games industry as well as further developing their game ideas and projects. Since September 2022, five teams from Hamburg have been taking part in a three months long comprehensive workshop-, coaching-, and mentoring-program and received start-up financing of 15,000 euros as well as office space in a co-working facility.
Supported by a group of dedicated industry professionals acting as their coaches, mentors and networking contacts, the teams have been working on their projects, refining their visions, and setting out strategies for bringing their games to the market.
Now it's time for them to publicly present the games they are developing and the progress they made on their projects!
We celebrate their successful journey through the Games Lift Incubator program together with a public pitching event in the VR Headquarters in Hamburg that will also be streamed live. Each team will present their game in its current state and give an outlook into the future.
After the presentations, we'll have a get-together with the Games Lift teams and all on-site guests of the Games Lift Graduation at the VR Headquarters.
Learn more about the five teams in the Games Lift Incubator 2022 here or in our Games Lift Log.
On-site or live ltream:
To participate in the on-site event, please register here for free via Eventbrite.
If you cannot join us for the on-site event in Hamburg but want to watch the live stream on December 1, just tune in via this link: https://youtu.be/BUEZMYGT-_s. A registration here on Eventbrite is only necessary if you want to visit the on-site event.
Schedule:
7:30 pm: Doors open
8:00 pm: Begin of the event – welcome & introduction
8:15 pm: Presentations by the five incubator teams
9:25 pm: Closing words
9:30 pm: Get-together
10:30 pm: End of event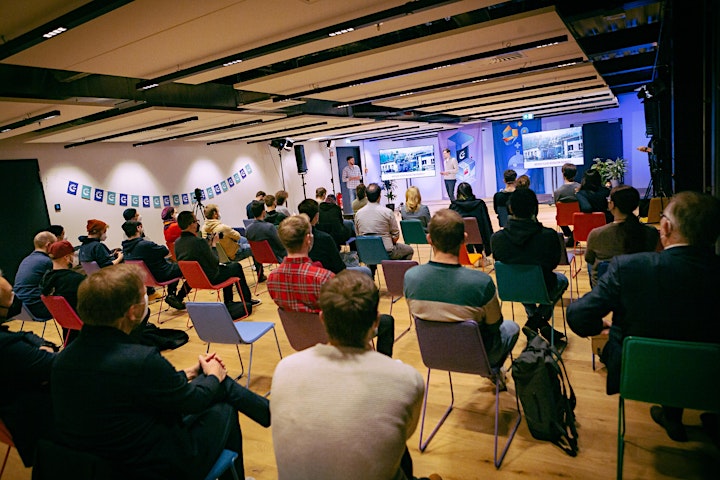 (Photo above by Selim Sudheimer)
Note: Covid-Safety Measures
In accordance with the Hamburg SARS-CoV-2 Containment Policy, wearing a mask will no longer be mandatory during the event. But of course, you can wear a mask if you choose to do so.
Persons who experience typical symptoms of a Covid infection (cough, fever, rhinitis/congested or runny nose, a disturbance or loss of the sense of smell or taste, and acute respiratory distress) are not allowed to enter the event location.
We will continue to monitor the current situation and reserve the right to make adjustments if necessary.
VENUE:
VRHQ - Virtual Reality Headquarters
ADDRESS:
Am Sandtorkai 28, 20457 Hamburg